SIMS Assessment Summer School 2017
This summer I'm again offering a 'summer school' to help you create your assessment system. Summer is a busy time for anyone who wants to create a new assessment system at a time when help is often difficult to find.

This Summer School features live webinars and recorded video lectures to provide you and your staff with structured, cost-effective assistance when they need it the most. There's also access to a special helpdesk system and a private facebook group
Who Should take This Course?
The school will be aimed at secondary schools and local SIMS support units. Primary schools will also find the course useful if they wish to develop their own assessment system.
What Will You Learn?
The curriculum will cover the following areas:
Capita's KS4 resources
Assessment without levels
A8 and P8 calculations
Developing simple marksheet templates
Developing more complex formulas in marksheets
Creating analysis graphs using SIMS Discover
Programme of study marksheets - how to use them and how to configure your own
Tracking grids
Group and aspect analysis
NEW to the summer school - Individual Pupil Reports
Become an Assessment Manager Guru
This summer school contains all the important skills and techniques that you'll need to become a key member of your school's SIMS team. I'll be focused on teaching just what you need to know to do your job.
CPD for Career Development
Working in schools, doing a meaningful job that can really influence children's outcomes is a wonderful opportunity. Working with SIMS assessment manager is a wonderful career opportunity.
Full Support
A private facebook support forum will provide you with a first contact point for your questions. You'll also have an email address for support and a ticketed help desk system. Last year 100% of queries were resolved within 48 hours.
When will the course run?
The course will run from mid-July to the early September. However you will have access to all the course materials for ever - there's no expiry date on the video lectures.
Video Lectures
The main focus of the summer school will be the video lectures. The lectures all form part of my assessment manager course bundle. There are eight in total (details below) and each one of them covers one of the key areas. You will have access to the video lectures immediately.
Weekly Webinars
You will also be invited to set of twice-weekly webinars. The webinars will follow the suggested development path for new students, so we'll start off with the basics and move on to more complex subjects later. If you can't make the webinar's don't worry, a recording will also be available. (If your school network blocks webinars, the recordings are also downloadable.)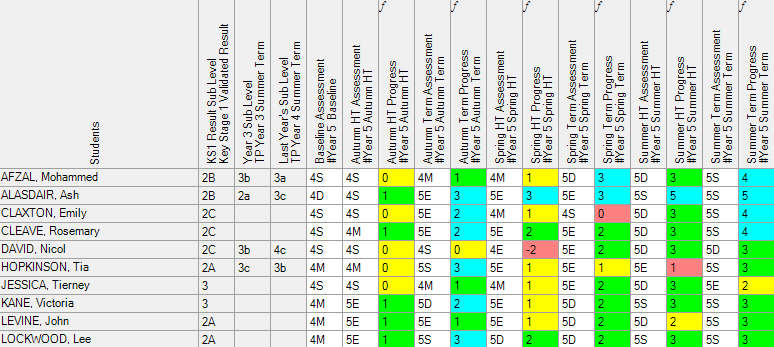 Assessment Manager Course Bundle
The summer school will be based around the Assessment Course Bundle that covers all the basics and much more. You'll have full access to this bundle and all the extra features of the summer school for a much discounted price. The bundle contains seven separate courses that would cost £375 if purchased individually.
Webinar Schedule
I'll be hosting a set of twice-weekly webinars. The webinars will be held at 1.30 on each Tuesday and Thursday during August. Here's the schedule:
Assessment Manager Key Skills Part 1 - Tuesday 1st August at 1.30pm
Assessment Manager Key Skills Part 2 - Thursday 3rd August at 1.30pm
The KS4 Resources - Tuesday 8th August at 1.30pm
Analysing exam results in SIMS assessment - Thursday 10th August at 1.30pm
Using the programme of study marksheets for KS3 - Tuesday 15th August at 1.30pm
SIMS Discover and Assessment - Thursday 17th August at 1.30pm
Using tracking and analysis grids - Tuesday 22nd August at 1.30pm
Advanced marksheet techniques and formulas - Thursday 24th August at 1.30pm
Next generation of SIMS - what we know so far - Tuesday 29th August at 1.30pm
General questions and roundup what we have learned - Thursday 31st August at 1.30pm
The webinars will also allow attendees to post questions about other topics - I'll be asking attendees to email questions in advance if possible. During the webinars you will be able to ask me questions and chat with other attendees. A video recording of the webinar will be available later for anyone who misses the live broadcast.
What If You Are on Holiday During August?
Although you might miss some of the webinars you'll still be able to catch up - all the webinars will be recorded. The facebook page and the helpdesk system will run from mid July until mid September. Also, access to the video lectures has no expiry date.
A technical note about the webinars:
You will need a chrome or firefox browser to access the webinars - internet explorer will not work. I'm hosting a free introductory webinar on the 4th and again on the 11th July so if you're not sure, book in to one of these webinars to test your access. If you can't access the webinars - all is not lost, you can still download the recording and access all the video lectures, facebook group and email support.
Facebook Group
I'll host a private facebook group so that you can post you questions to me and the rest of the group.
Certificate of Completion
At the end of the course you can request a certificate of completion.
How Many Hours will the Course Take?
There's over 10 hours of video lectures, plus about 15 hours of webinar content. You can of course be selective about the webinars you attend and the lectures you watch.
Cost and Payment Methods
The cost of the course is £200 + VAT. The VAT is added at checkout. You can pay online by PayPal or Credit/Debit card. Alternatively, if you email me (david@davidpott.com) with a purchase order (PO) number from your Finance Office, I will arrange to invoice your school for £200.
Course Schedule
Once you have signed up for the course you will get access to all the video content. You can work through the video content in any order but, if you are new to assessment you might find a more structured approach useful. The webinar schedule and topics have been chosen to reflect the recommended way to progress through the course material.
Available Now
You can sign up now and start learning today. Click the enrol button at the top of this screen to pay online and start learning immediately. If you prefer, email your purchase order number and I'll enrol you within 24 hours.
Where Do I Start?
If you are new to SIMS Assessment I recommend you take the Assessment Manager Key Skills course which is part of this bundle. It is used by many schools to give staff the basic SIMS Assessment skills that will directly help you over the summer.
How Long Will the Summer School Last?
The school will last from now to the beginning of September. You can have immediate access to the video lectures, the facebook group and ticketed helpdesk system. The webinars will take place over August. The webinar replays will be available for the next 12 months. The video lectures will be available indefinitely.
Email Support
As part of the course bundle I'll give you a special priority email address for contacting me.
Still not sure? Join the introductory webinar
I'm hosting two free introductory webinars to explain the course. Register for the introductory webinar at 1.30am on July the 4rd here, and for the webinar at 9.30am on July 11th here.
Any Questions?
Contact me by emailing david@davidpott.com